Roy Clem (Chair)
Executive Director, Alabama Public Television, Birmingham, Alabama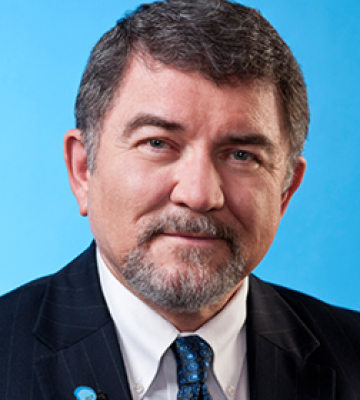 Roy Clem, a 36-year broadcasting executive, joined Alabama Public Television as its Executive Director in 2012.
Clem is the former General Manager of ABC 33/40, Birmingham's ABC affiliate. He served The University of Alabama College of Communication and Information Sciences as a Director of Commercial Broadcasting and General Manager for its broadcast operations, including WVUA7/WUOA7.
Under Clem's leadership, the University of Alabama saw significant expansion of its broadcast operations. Clem's extensive achievements and contributions to the broadcasting industry were highlighted recently with his induction into the Alabama Broadcasters Association's Hall of Fame. His colleagues also chose him as Broadcaster of the Year, an award that was bestowed at the induction ceremony for the 2012 Alabama Broadcaster's Hall of Fame.