Garrett T. King
Board Chair, Oklahoma Educational Television Authority (OETA), Oklahoma City, Oklahoma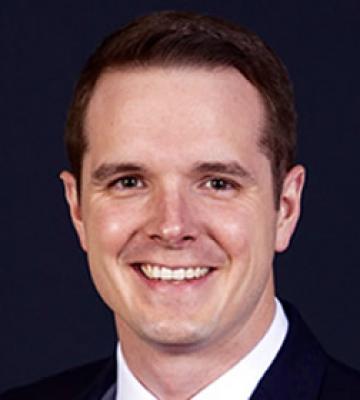 Garrett T. King currently holds the position of Assistant to the President & Director of Institutional Advancement at Southwestern Oklahoma State University (SWOSU) where he oversees formulation and execution of strategies to solicit, receive, steward and disburse external resources for the benefit of the university and to engage alumni, emeriti and friends of the university in a mutually beneficial relationship.

King has served or is serving on the governing boards of the Oklahoma Educational Television Authority (OETA) and the OETA Foundation, Inc., the Friends of the Weatherford Public Library, the Weatherford Community Habitat for Humanity, the Weatherford Food & Resources Center, and HOBY Oklahoma. King and his family are members of the First Baptist Church of Weatherford where he has served as Vice Chair of Deacons and has taught Sunday School.

Previously, King served on the personal staff of U.S. Representative Frank D. Lucas (OK-3) where his work focused on issues related to education, agriculture, Indian affairs, energy, transportation and the environment.

King was raised on a peanut farm in the Oakdale Community near Eakly in northern Caddo County where his family has lived and worked since 1890. He is a 2004 graduate of Binger-Oney Public Schools and a 2008 alumnus of SWOSU where he studied History and Political Science. He holds an M. Ed. in Social Sciences and is currently a Ph. D. candidate in History at the University of Swansea in Wales.