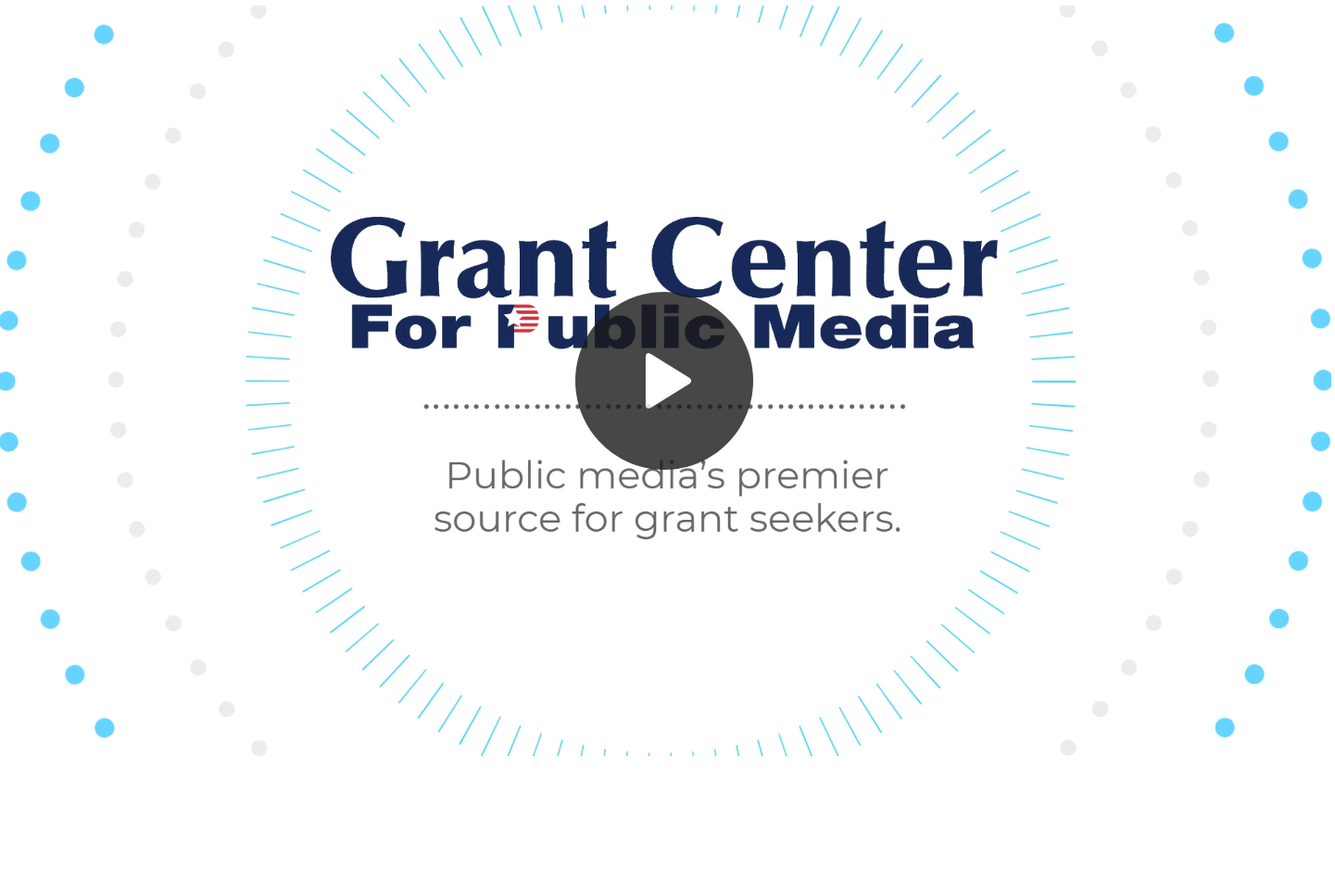 Become a member today!

A Grant Center membership is Affordable Capacity for Your Development Team.
Most development teams - no matter how big or small - need an extra pair of hands or additional insight every so often. And sometimes it's often!
Want to know which funding sources are the perfect fit for your new initatives?
Need one-to-one advice about the direction your station is going and how you can diversify your funding sources to support that growth?
Want to be the first to know about new funding trends and sources?
Need grantwriting help?
The Grant Center staff is knowledgeable and experienced. Our wide array of grantseeking experts, tools and resources are aimed at helping stations of all sizes and formats build their success with the support of grant funding.
Every team can always use a little extra support. A Grant Center membership allows you to bring the targeted, customizable expertise that your development team needs, when you need it. See what your Public Media colleagues say about the Grant Center.
Services
Here are some of the on-demand services you can expect from the Grant Center's expert team:
One-to-one consultations about your station's aspirations, and recommendations on funding them.
Advice on establishing collaborations and assessing impact.
Searchable database of hundreds of federal and foundation grant opportunities vetted specifically for public media.
Customized prospect lists delivered to your inbox.
Up-to-the-minute alerts through our What's New page, Twitter account and newsletter.
Timely webinars that allow you to communicate directly with funders, share best practices and gain insight into federal grant trends and policy.
Grantwriting services, for an added fee.
For only $2,900 a year, your development team will have on-demand access to the skills and resources of a powerful grantseeking team.
If you have any questions about signing up, renewing or how the Grant Center can specifically help your station, please contact Meegan White at mwhite@apts.org or 202-654-4214.
Sign up today: