Franz Joachim
General Manager & CEO, New Mexico PBS, Albuquerque, New Mexico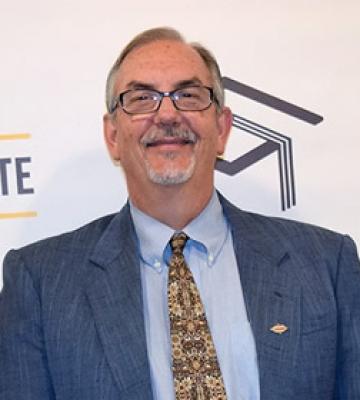 Franz Joachim is General Manager & CEO of New Mexico PBS (KNME-TV). He has been involved in television production since high school in Tucson, Arizona.

Joachim graduated from the University of Arizona with a degree in Radio-Television and a minor in Electrical Engineering and Mathematics. While there, he worked for KUAT-TV (PBS), first on its student production crew and then as Studio Supervisor. He has worked in television production for 35 years as a photographer, editor, director and manager in a variety of production environments, including Industrial, News, Studio and Long Form Documentary production. Joachim is a certified diver, shooting for documentaries from the Sea of Cortez to the Turks and Caicos and Virgin Islands.

In 1999, Joachim became Production & Operations Manager for KNME-TV in Albuquerque, New Mexico. In this position, he supervised an extensive build out of automated on-air operations and developed the digital file based production workflow for KNME production.

Joachim was designated as a National Association of Broadcasters' DTV spokesman for New Mexico and traveled the region, giving talks on the transition to digital television, showing people how to hook up converter boxes, and explaining the vagaries of the DTV transition.

In 2010, Joachim was promoted to Director of Content for New Mexico PBS/KNME & KNMD overseeing the scheduling, production, promotion and distribution of content on-air and online. In 2013, Joachim was appointed General Manager & CEO of New Mexico PBS.