Carol Kellermann (Lay Vice Chair)
Lay Trustee, Thirteen/WNET, New York, New York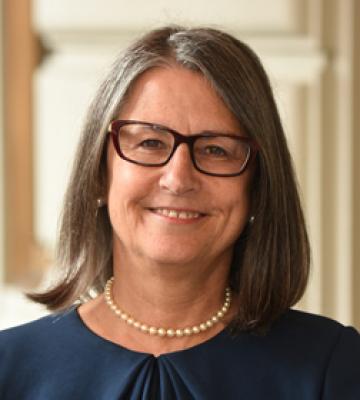 Carol Kellermann is President of the Citizens Budget Commission. She has over 25 years of experience in leadership positions in nonprofit, philanthropic and government settings.
Kellermann has served as Interim Executive Director of the Alliance for Young Artists and Writers and PENCIL, Inc., and as a consultant to City University of New York (CUNY), where she initiated a pilot program to improve graduation rates and job outcomes at CUNY's six community colleges. As Executive Director and CEO of the September 11 Fund, Kellermann oversaw the $500+ million charitable fund, which provided grants and assistance for the short and long term needs of victims of the September 11th attacks. Prior to that, she was Executive Director of Learning Leaders, the oldest and largest volunteer program in the New York City public schools.
Kellermann has been Chief of Staff to then Congressman Charles E. Schumer and held various executive positions in New York City government, including Deputy Commissioner of the NYC Department of Finance.
Kellermann holds degrees from Harvard Law School and Harvard College.