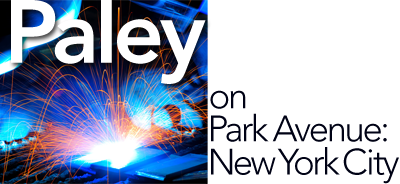 WXXI, public television for Rochester, NY, has recently premiered its first Internet series. Paley on Park Avenue: New York City, a six-episode series, follows award-winning metal sculptor Albert Paley as he creates 13 new pieces. The show is broadcasted online on Thursday nights and is also airing in segments on the Friday evening community-affairs show Need to Know Rochester. Paley's sculptures will be installed on Park Avenue in New York City. The final episode in the series features the installation of the sculptures, which will be displayed on Park Avenue until November.
In addition, WXXI radio and television will follow the completion of the sculptures and their installation to culminate in a full-length PBS documentary. The project also plans to use social media, including Facebook and Twitter, to widen its reach and impact.
"WXXI is proud to share with our community the behind-the-scenes story of what it takes to complete such a significant project," WXXI President Norm Silverstein said. "We look forward to sharing this story with art lovers everywhere through WXXI.org and PBS, and to expanding its reach through social media."
The series is shot in high-definition, and allows viewers an inside look at the story behind the creation of the 13 sculptures. It will also feature Paley and his team candidly discussing the work involved in this endeavor and the challenges they have faced.
Paley on Park Avenue: New York Citywill include interviews and background from those most involved in the project, including: Jennifer Laemlein, Director, Paley Studios; Barbara McLaughlin, President, Fund for Park Avenue; Jennifer Lantzas, Public Art Coordinator, New York City Department of Parks & Recreation; Dr. James H. Watters, Senior Vice President for Finance and Administration, RIT; Marie Via, Director of Exhibitions, Memorial Art Gallery, and Joe Klein, Chairman, Klein Steel Service, Inc. The project is also in collaboration with The Sculpture Committee of The Fund for Park Avenue and the Public Art Program of the City of New York's Department of Parks & Recreation, who have been collaborating with artists like Albert Paley to exhibit artwork on the medial strip of Park Avenue since 2000.
For more information, visit the WXXI website here.
You can view an episode of Paley on Park Avenue: New York City here: