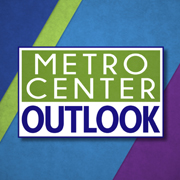 WUCF, the public broadcasting station for Central Florida, offers their community the local program Metro Center Outlook which provides vital reporting on local issues concerning Central Florida. Metro Center Outlook airs Sundays at 9 a.m. The host, Diane Trees, interviews various local experts and community members in order to provide the people of Central Florida expert information about the issues that matter to them.
Metro Center Outlook first premiered in 2011 and since then has covered a large variety of topics. The program also encourages viewers to submit ideas for future show topics, allowing for close interaction between the show and its local audience.
The goal of Metro Center Outlook is to allow for the people of Central Florida to make informed decisions about local issues and have the ability to positively contribute back to the community.
Topics covered include:
Youth Homelessness
Economic Future of Central Florida
Early Childhood Education
Transportation Issues
Women's Challenges and Opportunities
High School Graduation Rates
Central Florida's Film Industry
To read more about Metro Center Outlook visit their website here.
To watch an episode of Metro Center Outlook on the Opioid Epidemic in Central Florida, click here.