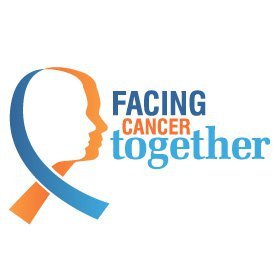 witf Public Media in Harrisburg, PA offers Facing Cancer Together, an interactive, multimedia effort to connect the stories and lives of people touched by cancer. Facing Cancer Together is about "Connecting stories, Connecting lives." witf believes strongly in the power that comes from sharing personal stories and experience.
Facing Cancer Together is an ongoing series designed to inspire and guide honest conversations about the many aspects of cancer, from treatment options close to home, to survivor and caregiver concerns, to healthy lifestyle choices for cancer prevention. Since the launch, witf has been able to highlight these issues in original content created for TV and radio, community forums and events, magazine articles and web content which includes videos, expert blogs and resources.
witf has learned about the excellent oncology resources available in their community by getting to know the compassionate medical teams that are working hard to deliver the best care and treat the whole patient- mind, body and spirit.
The groundbreaking cancer research and advances in treatment and screening methods that witf has seen since the launch has been encouraging and provides hope to those who are facing cancer. They continue to learn from the wisdom of cancer survivors who are now making a difference in the community and world. One example is Pennsylvania native, Vicky Darden, who survived cervical cancer, sold all her belongings and is now biking around the world delivering hope to cancer patients. This is just one of the many survivors who have provided inspiration with their courage.
"Facing Cancer Together (FCT) is witf's most ambitious community education partnership to date," according to Cara Williams Fry, Senior Vice President and Chief Content Officer of witf. "FCT is a partnership of WellSpan Health, Lancaster General Health, PinnacleHealth and witf - four nonprofits working together to raise awareness of cancers, cures and treatments for patients and their families. The strong commitment from our news and content teams, our hospital partners and multiple other nonprofit awareness organizations makes FCT a model for community engagement," Fry says.
Community engagement is key to FCT's success. witf has learned from caregivers, doctors, cancer patients and survivors that sharing stories can go a long way in providing comfort, strength and ultimately hope in the darkness of cancer. That's why they've custom-built an interactive storytelling tool for the FCT community. It's called The Digital Quilt, and like a real quilt, it's handmade, offers warmth and carries a story within it.
This Quilt is the first of its kind. It provides a unique interactive opportunity to share and connect with others who
are facing cancer. Anyone who has a story to tell is invited to create a unique patch with photos, text or video and add it to the quilt. Combined, these individual stories tell the larger narrative about cancer and its impact on lives.
We are inspired daily by the wisdom and strength in the stories we hear and are touched by the way that people are helping each other cope with what may be the most difficult thing to overcome in their life. We have heard from many cancer survivors that sharing their own story has been healing for them because it validates their experiences.
FCT ultimately is striving to deliver this message: "You're not alone in this. Because, we are in this together."
For more information, visit witf's website.
Connect with Facing Cancer Together