In what was among the largest gatherings of Vietnam and Vietnam-era veterans in U.S. history, some 30,000 veterans from Wisconsin and around the country convene in May 2010 to be honored for their service and sacrifice for our country at LZ Lambeau™: Welcoming Home Wisconsin's Vietnam Veterans, a special weekend of activities in Green Bay, Wisconsin.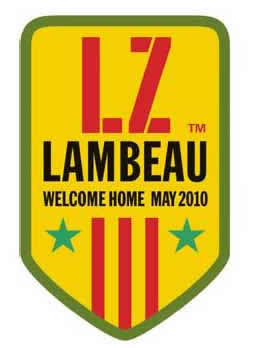 Named for the landing zones that military service members were deployed to during Vietnam, LZ Lambeau™ was developed by a partnership of Wisconsin Public Television (WPT), The Wisconsin Department of Veterans Affairs, the Wisconsin Historical Society and many veterans organizations, and will feature educational initiatives, oral presentations, museum exhibits, a portrait display and other community engagement activities. Including the families and friends of attending veterans, the event is expected to draw approximately 100,000 people over three days.
"As a public television station, this is an extraordinary opportunity to fulfill our mission to serve our community, honoring the men and women who served our country in the Vietnam War," said James Steinbach, Director of Television at WPT. "Unfortunately, many of these veterans did not receive the homecoming that they deserved at the time when they returned from war. We are honored to give them that homecoming now and pay tribute to those who left the comfort and safety of home to face the brutal experience of combat, to those who made the ultimate sacrifice and to those who remain missing."
WPT also created an epic three-hour documentary, Wisconsin Vietnam War Stories, that aired in May 2010. The film featured Vietnam veterans from Wisconsin who share, for the first time, emotionally powerful accounts of their experiences during the war. Archival video, historical photography and maps evoke the stark imagery of the war alongside the veterans' stories.
The May 22 evening event included musical performances, oral tributes to veterans and premiere excerpts from Wisconsin Vietnam War Stories. The full LZ Lambeau™ weekend also included an education day for high school students; a new exhibit by the Wisconsin Veterans Museum; a powerful portrait display; Vietnam-era military vehicles; music; fellowship opportunities and more. The Moving Wall™, the iconic traveling replica of the Vietnam Veterans Memorial, will also be on display.
In planning for Wisconsin Vietnam War Stories, project partners worked with an advisory board with representatives from many veterans' organizations. Members of that committee included the Vietnam Veterans of America-Wisconsin State Council; County Veterans Service Officers Association of Wisconsin; Disabled American Veterans, Department of Wisconsin; Wisconsin Department of Military Affairs; Being There-Reaching Out Inc. For the Wisconsin Families of our Fallen Military; Veterans of Foreign Wars Department of Wisconsin; American Legion Department of Wisconsin; the Military Order of the Purple Heart; Wisconsin Gold Star Families; Thuy Smith International Outreach Inc.; Veterans of the Menominee Nation, and the Stockbridge-Munsee Mohican Nation; The Hmong Veterans of Wisconsin; AMVETS and the Patriot Guard Riders.