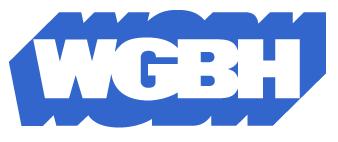 WGBH's National Center for Accessible Media is one of the eight projects which will receive an Award for Advancement in Accessibility from FCC Chairman Julius Genachowski at the FCC headquarters ceremony on December 19, 2012. Now in their second year, the awards are intended to encourage technological innovation in communication-related areas and to recognize engineers, researchers, and other technologists whose energies and perseverance contribute to technologies that help people with disabilities to obtain and succeed at jobs and participate more actively in the community.
WGBH has been pioneering and delivering accessible media to people with disabilities for more than 30 years. The 36 million Americans who are deaf, hard of hearing, blind, or visually impaired rely on media access services provided by WGBH. Not only did WGBH invent captioning and video descriptions for television, today they are also applying those services to movies, the web, museums, theme parks and more. Besides that, the Carl & Ruth Shapiro Family National Center for Accessible Media (NCAM) is working on new media access breakthroughs that build on WGBH's history. Through research and technology development from NCAM, The Media Access Group is actively entering new markets. They are for instance now able to provide comprehensive captioning and description services for the web, theme parks, museums and many other attractions. These innovations also led to the "Media Access Mobile" application, the winner in the Mobile Applications category of the FCC's Accessibility Innovation awards.
NCAM has developed "Media Access Mobile", an impressive mobile system, to enhance the experience for visitors to cultural institutions who are blind, deaf, hard-of-hearing or who speak languages other than English. The innovative technology from NCAM, dubbed "Media Access Mobile," provides synchronized text and/or audio description in any combination of languages, all provided simultaneously, over a WiFi network and displayed on commercially available handheld devices.
WGBH's mission for NCAM is to expand access to present and future media for people with disabilities, to explore how existing access technologies may benefit other populations, to represent its constituents in industry, policy and legislative circles, and to provide access to educational and media technologies for special needs students. The Media Access Mobile responds to this mission and will certainly prove to be an asset for persons with disabilities in the future.
For more information, visit the National Center for Accessible Media website.
You can watch a video clip of the Media Access Mobile Application here: