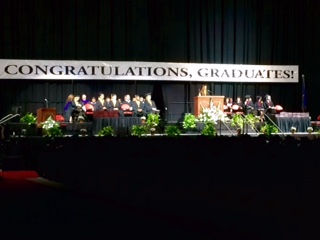 On June 4, 2015, Vegas PBS, the public broadcasting station for Southern Nevada, partnered with their School District to host its 2015 American Graduate Celebration in the UNLV Thomas and Mack auditorium. At this celebration, 1,425 adults earned a High School Degree or a High School Equivalency Diploma (HSE) in Southern Nevada for 2015.

American Graduate: Let's Make it Happen is a public media driven initiative supported by the Corporation for Public Broadcasting (CPB). The program aspires to create community-based solutions to the school dropout crisis. It currently spans over 128 public radio and television stations across 48 states with over 1,700 partners and at-risk schools.
As part of the American Graduate program, Vegas PBS undertook a variety of local initiatives to increase Southern Nevada graduation rates, including: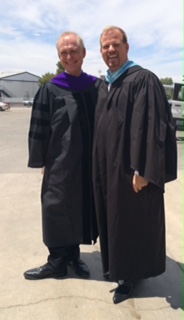 Creating interstitial high school enrollment recruitment spots.
Printed high school enrollment recruitment materials and offered them at all Workforce Innovation and Opportunity Act (WIOA) partner sites and in the lunchrooms of major resorts.
Sought enrollments through booths at job fairs.
Promoted online HSE courses.
Provided test prep materials.
Established a free online training and testing lab that served 1,123 adults seeking a high school diploma.
"Because of these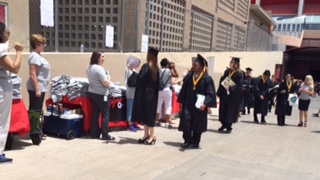 unique recruitment methods, Vegas PBS has had a major impact this year on bringing adults back into the educational system and improving their lifetime job opportunities and family income," said Tom Axtell, General Manager, Vegas PBS.
The local impact in Southern Nevada will be substantial, thanks to the efforts of Vegas PBS and its partners.
You can watch one of the interstitial enrollment recruitment spots below: