Rocky Mountain PBS, public media for the state of Colorado, offers an innovative way to supply informational resources to families and informal caregivers who work with young children through a multi-state, multi-station initiative. The New Generation Early Learning Initiative, funded in part by the Corporation for Public Broadcasting, pairs the extensive educational resources of public television with the communication services of Bright by Three, a nonprofit text message provider. Combining these programs allows Rocky Mountain PBS to deliver a rich stream of information, services and connections from PBS, and additional sources to parents and caregivers across the nation.
The Bright by Three service works by showing messages on television between daytime PBS KIDS programs encouraging adults to sign up for the new text message service provided by the nonprofit. When the parent or caregiver gets a text from the service with a useful parenting tip, they can click on the embedded link in the text. This directs them to an internet landing page with more detailed descriptions and videos about the tip. The user can then find additional related resources from PBS or other websites on that page. See the image below for a diagram of how the service works and watch the video for a sample television message.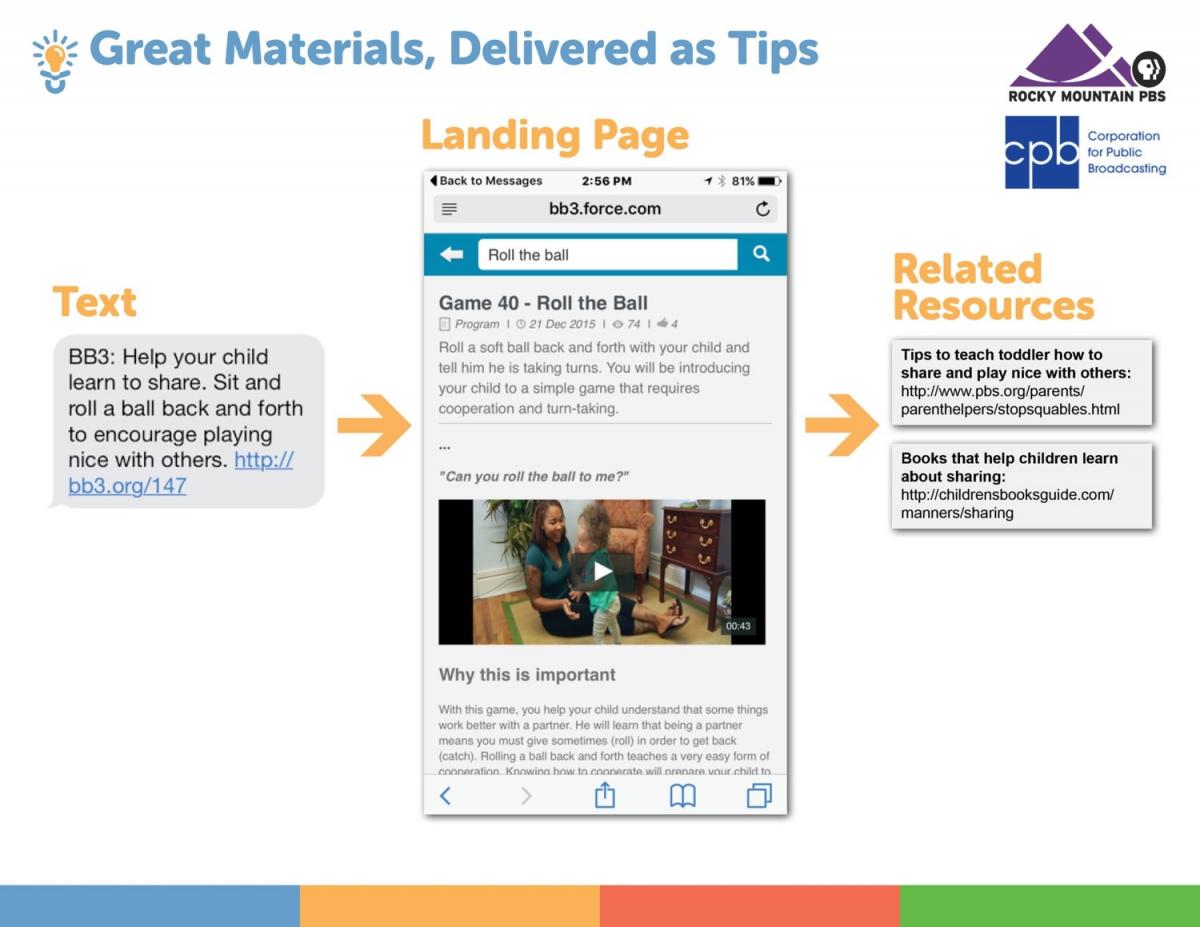 The five stations participating in the New Generation Initiative, in addition to Rocky Mountain PBS, include Indianapolis, New York, North Carolina, Phoenix and San Antonio. As part of the initiative, these stations will not only use Bright by Three's services, but will also work with early childhood leaders in their states and communities to continue additional outreach and communications strategies, such as special events and ongoing real-time learning activities.
The Rocky Mountain PBS service area is shown on the map below. It also depicts the number of households per county that are using the Bright by Three service. Costilla County (center bottom) is a very rural area with a total population of around 3500, which amounts to around 90 children aged 0-3. According to Rocky Mountain PBS, the service is reaching over 15 percent of the target households in this high poverty area. Additionally, the messages are engaging adults in each household to take action to support and improve their roles in raising children with successful educations.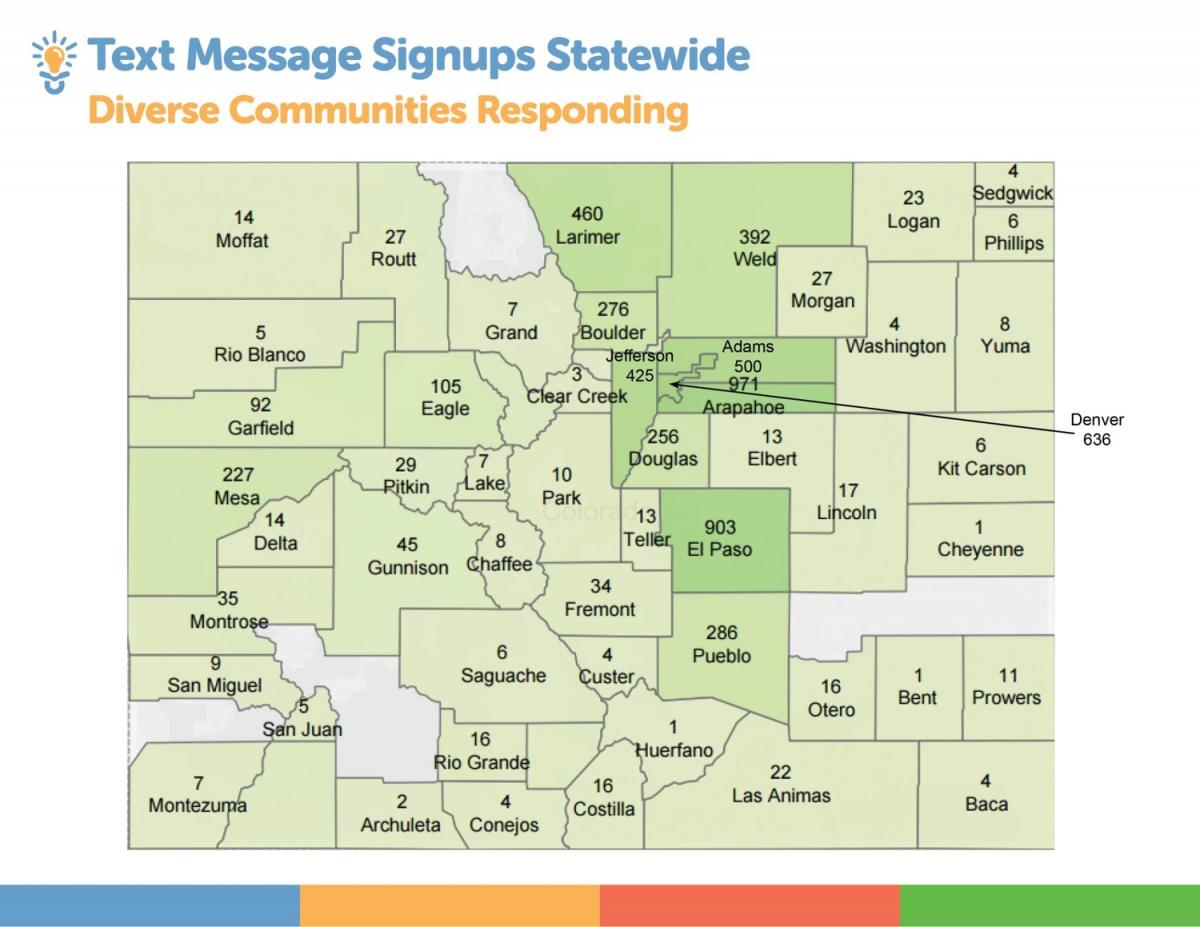 This initiative benefits and expands the roles of participating stations in the community. With the Bright by Three service, public television stations can actively reach out to their audiences, promote their own high-impact educational programs, and direct parents and caregivers to other important and useful sources. The partnership between these two nonprofit organizations will solidify an easy and effective service for adults to use to positively influence young children's educational experiences. Incorporating the New Generation Initiative will also foster relationships among communities and local organizations. By localizing the information supplied through the service, the initiative will encourage deeper connections between parents and caregivers and the resources in their own backyards.
Check out what NFL player, David Bruton, has to say about this initiative.