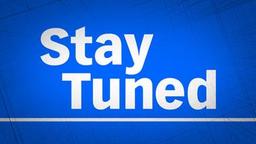 Nine Network of Public Media, which serves the St. Louis, Missouri region, recently received acclaim for its productive and interactive conversation-focused program, Stay Tuned. Rather than spouting political jargon at one another in heated partisan debates, the show, which just won the A-List Award as the Best News Program in the region, focuses on the issues at hand in the region. In each of the weekly live episodes, host Casey Nolan guides panels of politicians, journalists, scholars and other specialists through the important topics.
The goal of Stay Tuned is to discuss and bring light to the issues rather than producing an hour-long argument. While the experts weigh in on the weekly topic, viewers can share their thoughts via social media, which is why the St. Louis station coined the program as "a social media-enabled discussion series" that encourages community involvement. As the weekly topic is discussed and hashed out among the panelists, the community can participate through twitter, Facebook and Google+ hangouts, maximizing public engagement.
To learn more about Stay Tuned, visit their interactive website.
View a clip from Stay Tuned discussing the St. Louis Mayoral Race.