Nashville Public Television (NPT) addresses one of Tennessee's biggest problems that impacts the heart of the community: children's health. NPT's Children's Health Crisis project is a three-year initiative built around a series of seven documentaries on the state of children's health in Tennessee. The project launched in 2009 in response to the increased number of children facing risks from poor or non-existent prenatal care, the rising epidemic of childhood obesity, misinformation about vaccinations, mental health issues and adolescent sexuality.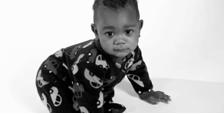 "In the U.S., Tennessee is probably one of the worst places to be born….We tend to rank somewhere around fourth from the bottom as far as the health of our babies", states Dr. Kimberlee Wyche-Etheridge, one of the participants of the Children's Health Crisis documentaries.
The documentaries are hosted by Kimberly Williams-Paisley, actress and mother of two young children. The initial broadcast of each documentary is followed by a panel discussion allowing viewers and panelists to explore in more depth the issues raised in each program.
Besides the documentaries, the Children's Health Crisis Project also consists out of two series of short features that grew out of the content in the documentary series. These spots include Health Updates, a weekly TV program on children's health issues intended for an adult audience, as well as the health-related Parent Tips program. NPT Parent Tips offers tips on children's health and development, and is broadcasted for parents around children's programs.
To extend the reach of the Children's Health Crisis project, NPT is working with local partners to conduct multiple community events, workshops, discussions and screenings surrounding the issues raised in the documentary series. In addition, the project also includes community engagement conversations, DVD distribution, Family Health Nights at local schools and great partner support.
The first documentary of the project documents the challenges that children in Tennessee face in leading healthy lives, and provides Nashvillians with an overview of some of the central problems and their causes. It also provides viewers with a survey of the central problems. The film concludes with steps that have been taken at one school toward solving these problems and outlines what else needs to be done with a goal toward changing children's health. All documentaries are posted on YouTube and the NPT website.
For more information, visit the Children's Health Crisis website.
You can watch a video clip of an overview of the Children's Health Crisis project here: