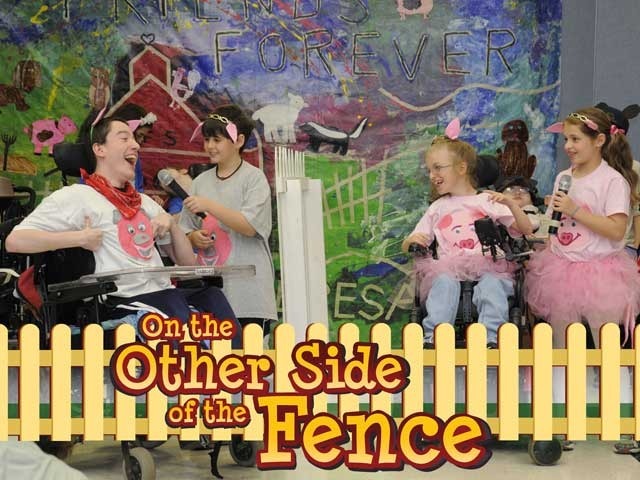 MiND: Media Independence, public television for Philadelphia, has collaborated with the Philadelphia Film Society and premiered Henry Nevison's documentary about a musical that is still changing lives. "On the Other Side of the Fence" takes a behind-the-scenes look at the making of the musical through the collaboration between children from Philadelphia's HMS School for Children with Cerebral Palsy and Germantown Friends School. This partnership has been going on for 30 years. The film engages and challenges audience members, and addresses intolerance by telling a story that children and adults can easily understand. The production of the documentary highlights the development of new and unique friendships after a reluctant start to the process, which students from both schools share with the camera.
Through interviews and footage of the action, "On the Other Side of the Fence" takes viewers through the introductory period, the rehearsals and the blossoming of new friendships as well as looks back at the origins of the project. Overtime, everyone learns how to better communicate. In the making of the musical, the students have fun and make friends, while also coming to understand the importance of inclusivity and acceptance, a growth viewers are able to experience vicariously.
To learn more about the film, visit the website.
Watch the full documentary "On the Other Side of the Fence," below: