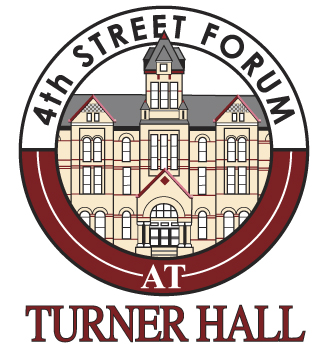 Milwaukee PBS, serving southeastern Wisconsin, televises the only weekly town hall program, 4th Street Forum. The program has been drawing area residents to its productions for 10 years. It provides an opportunity for discussions of topics such as education, teen pregnancy, foster care, economic parity for women, obesity in children, mental illness, tax policy, criminal justice and transportation.
Local leaders, government officials and representatives of the nonprofit and private sectors serve as the panelists, examining how a variety of issues affect the local community. Audience members are invited to exchange views with them.
Unlike some discussions in town halls featured on other television programs, the debates on the nonpartisan forum are marked by courtesy. Panelists are selected for expertise, diversity and their professional polish, according to Deidre A. Martin, the forum's director.
"The forum wants to serve as a model for civil discourse," Martin said. "We believe that creating an environment of respectful listening and questioning stimulates frank and open debate about difficult community problems."
The subject matter covered by forum discussions is encyclopedic. The program has presented a three-part series on police/community tensions that involved representatives of the Milwaukee Police Department, the Hispanic and African American communities, the University of Wisconsin Milwaukee, and the Department of Criminal Justice. A two-part series examined the interplay of religion, science and politics in southeastern Wisconsin.
4th Street Forum addresses an arts education program for this season at the Milwaukee Youth Arts Center, where low-income young people have the opportunity to study musical instruments, acting and related skills.
The forum makes a special effort to invite a diverse array of guests. In 2011, 42 percent of the panelists were women and 35 percent were from minority communities, according to the director. The program has aired a total of 241 shows and hosted 956 guests.
You can watch a full episode of 4th Street Forum here:
To watch more full episodes of 4th Street Forum, visit the website here.