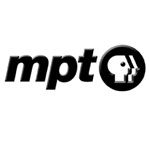 Maryland Public Television (MPT) is using its six transmission towers to not only broadcast television signal, but to provide critical public safety services to their local communities. MPT is part of Maryland's Emergency Communications System to transmit warnings or alerts to citizens statewide.
Located in communities across the State of Maryland, MPT towers, erected between 1970 and 2005, bear sophisticated transmitters to deliver the station's television broadcast signals to homes, businesses, and institutions throughout Maryland and into contiguous states and the District of Columbia. These same towers also carry equipment that belongs to a variety of governmental agencies and units. MPT makes its towers available for such public safety and communications transmissions without cost to the agencies involved.
As part of its broadcast signal, MPT provides messages of the Emergency Alert System (EAS) on all its channels. MPT transmits to mobile devices all EAS signals under the FCC's Warning, Alert and Response Network Act (WARN Act). And MPT is currently working with State of Maryland on Maryland First, a statewide radio network linking state and local first responders, which is part of the state's public safety project (the Maryland Statewide Public Safety Communications System).
Datacasting technology was used during Baltimore's 2012 Sailabration event to control and deliver secure video, files and priority messages instantly to officers in the field and at six public safety command units, including vessels on the water. This wireless emergency communications set-up used public broadcasting spectrum from Maryland Public Television to deliver public safety data directly to emergency responders quickly, securely, reliably and without relying on Internet and cell phone spectrum used by the public. Utilizing MPT's statewide network of television transmitters, Baltimore Police and U.S. Park Police law enforcement officers were able to transmit live video from 15 cameras. Large amounts of emergency information (such as evacuation routes, crisis plans and other data) was also available for transport as needed to officers in the field and at fixed operations centers run by the Navy, Coast Guard, Maryland Emergency Management and more. Additionally, secure text messaging was utilized during the event over the MPT signal. This service was also provided for the 2012 Baltimore Grand Prix.
Larry D. Unger, Maryland Public Television's President and CEO, explains the station's commitment to public safety.