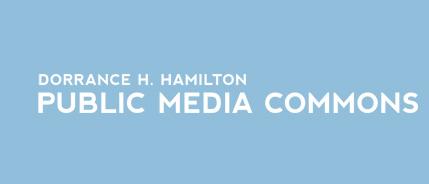 WHYY's Dorrance H. Hamilton Public Media Commons puts the power of media in the hands of anyone with a story to tell and helps greater Philadelphians become discerning media consumers. Hamilton Commons offers training programs for students, educators and adults of all ages, providing hands-on instruction on how to produce documentaries, slideshows and more.
Hamilton Commons offers an afterschool program, Young Journalists Summer Camp and WHYY Film Academy for high school students. The afterschool program teaches budding filmmakers how to produce short documentaries, create original radio stories and operate equipment. Students can further explore their interests at the summer journalism and film camps. All these programs encourage teens to explore their own worlds, focusing on issues that capture their interest, through media.
Educators participating in professional development courses learn methods for implementing 21st Century Learning Skills in their classrooms. They learn to help their students create digital media and receive tips for integrating these skills into existing curricula and project-based learning approaches.
Adult Learning Courses offered in the Hamilton Commons are geared toward adult learners with stories to tell. Classes cover such topics as camera usage, editing skills and documentary video production. Beginning and advanced classes ­— all taught using commonly available computer equipment and popular editing applications such as Final Cut Pro — are offered.
For more information, visit the Hamilton Commons website.