KVIE, the public television station for the Sacramento, Stockton and Modesto areas, features Studio Sacramento, a weekly public affairs series that asks questions, invites opinions and seeks answers for the topics and issues that matter to the local community. The program is hosted by community leader Scott Syphax.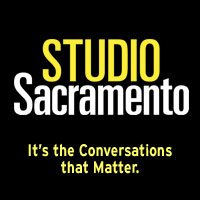 Studio Sacramento emphasizes in-depth conversations as opposed to sound bites, allowing it to inform its viewers in a way unique to public television. Syphax interviews various experts from the community to help viewers become more knowledgeable about local issues that concern them. Topics on the show include the arts, business, culture, government, health and public affairs.
Studio Sacramento airs on Fridays at 7:30 p.m.
For more information on Studio Sacramento, click here.
You can watch an episode of Studio Sacramento here: