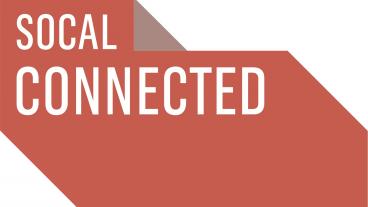 Since debuting in September 2008, SoCal Connected has skyrocketed to become one of KCET's most popular weekly programs. The in-depth local news magazine series airs every Tuesday at 8:00 p.m. and runs for a half-hour, providing audiences with a fast but efficient run down of important issues that impact Southern California. Covering topics in the economy, healthcare, the environment and other local issues, SoCal Connected spans many areas of interest for a wide range of viewers. The program also encores Fridays at 10:00 p.m., Saturdays at 6:00 p.m., Sundays at 1:00 p.m. and 6:30 p.m., and Mondays at 10:00 p.m. exclusively on KCET.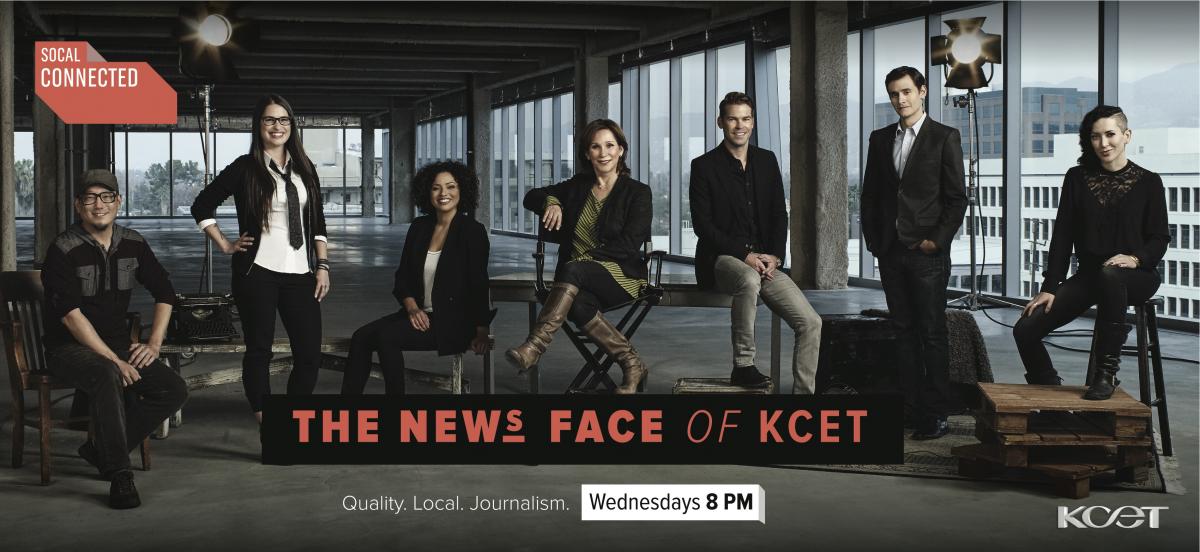 The SoCal Connected crew is stocked with a variety of experienced journalists, reporters and producers who represent some of the best in the industry. Val Zavala, anchor and executive producer of SoCal Connected, commented, "I'm really excited about our SoCal Connected team. They have different backgrounds, different interests, they come from different parts of the community, and that's going to show up on air."
The dedication of the team and the show's popularity among viewers has opened the door for SoCal Connected to win a number of prestigious awards including: the Alfred I. duPont Columbia Award for Excellence in Journalism, the Peabody Award, 17 Emmys, 26 Golden Mikes including Best News Public Affairs Show, 41 Los Angeles Press Club awards for journalism, recipient of two Gracies and three Edward R. Murrow Regional Awards and Los Angeles magazine's "Best New Local TV Program" of 2009.
The program's roots of success stem from the generous support of their sponsors: The Ahmanson Foundation, serving the Los Angeles community since 1952; The California Endowment; Jim and Anne Rothenberg; Maddocks-Brown Foundation; The Elizabeth Hofert-Dailey Trust; The John Randolph Haynes & Dora Haynes Foundation; and The City of Los Angeles Department of Cultural Affairs, UCLA.
To view an episode of SoCal Connected from season seven, take a look at the video posted below.