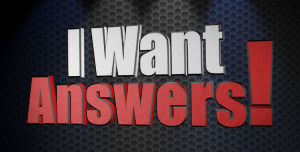 RSU Public TV, serving Tulsa and northeastern Oklahoma, broadcasts I Want Answers, a 30-minute, locally-produced educational game show hosted by Jeff Gaffen. I Want Answers features 16 Oklahoma High School Academic Teams competing for scholarship awards. In order to advance, the teams must answer a variety of trivia questions covering all major academic subjects, including literature, science, math, history and geography, as well as current events and pop culture. The team that wins moves on to the quarter finals, followed by a semi-final and final championship.
I Want Answers is made possible by Rogers State University, the Grand River Dam Authority, The Gerald H. Westby Foundation and viewers like you.
For more information, visit the I Want Answers website.
You can watch a full episode of I Want Answers here:
Follow RSU Public TV on social media.