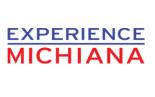 WNIT, public television for Northern Indiana and Southeast Lower Michigan, has a magazine-style series Experience Michiana that draws rave reviews for its coverage of what makes the Indiana region so special. Part of the reason is that this half-hour show has something for viewers of all ages. There are segments reviewing the latest nature and outdoor explorations, along with visits to museums, art galleries and community theaters to find out what's happening behind the scenes. In addition, it features segments reviewing great books to read and places to go to have a great experience. And don't forget to tune in for tips on how to invest, take great pictures, cook, and keep your brain and body fit. The program also features a news and weather segment furnished by WSBT-TV.
"We provide reviews of music, movies and performing arts and behind-the-scenes looks at popular Michiana hot spots," said co-producer Brenda Bowyer. "The cooking segments – White Chicken Chili, Pan-Seared Alaskan Halibut and Red Thai Curry – have been especially popular with viewers."
"We'll let you know what's happening on the weekend, things to see and do, and those don't –miss events that are taking place," added co-producer Kelsy Zumbrun. "We highlight everything from the 25th Annual Putnam County Spelling Bee to the renovation of the State Theater." Tune in Fridays at 7 p.m. (34.1), Saturdays at 5:30 p.m. (34.1) and Saturdays at 8:00 p.m. (34.2).
For more information, visit the Experience Michiana website or Facebook page.
You can watch a video clip of the Experience Michiana here: