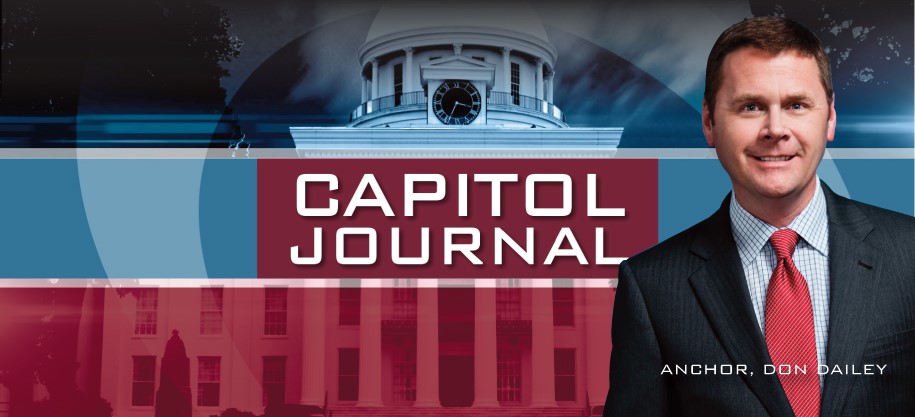 Alabama Public Television's (APT) flagship public affairs program, Capitol Journal, provides daily coverage of the Alabama legislature with a studio inside the Alabama State House. The program airs every Friday night at 8 p.m. with additional daily coverage Monday-Thursday nights at 10:30 p.m. during the legislative session.
Capitol Journal has two correspondents, Karen Brown and Randy Scott, who add insight into contemporary topics in Alabama. Host Don Dailey interviews a wide variety of newsmakers and experts to help viewers learn about major issues in government, health, education, the economy and other topics.
APT's executive director Roy Clem had this to say about Capitol Journal, "I'm very proud of the work done by our Capitol Journal team. No other Alabama broadcaster devotes the amount of time to cover our state government as much or as well as APT. And both sides of the political aisle watch and love the program because they know that APT does not have a dog in anyone's hunt!"
Capitol Journal has a podcast online as well as previously aired episodes. The podcast and full length episodes can be found on their website.
Watch a recent episode of Capitol Journal below.