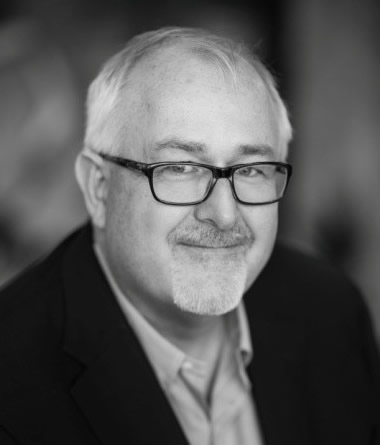 WASHINGTON – October 4, 2017 – America's Public Television Stations (APTS) today announced the election of W. Craig Fugate, former FEMA Administrator and Florida Emergency Management Director, to the APTS Board of Trustees. Mr. Fugate will serve a three-year term as an at-large trustee and at-large director, effective October 4, 2017.
"America's Public Television Stations are honored to welcome Craig Fugate to our board of trustees," said Patrick Butler, president and CEO of APTS. "Mr. Fugate is universally recognized as an expert in public safety and emergency management, and his expertise and experience will add immeasurably to public television's growing role in these critical fields.
"Both as FEMA Administrator under President Barack Obama and as Florida Governor Jeb Bush's Emergency Management Director, Mr. Fugate has set the standard for disaster response. He has been an ardent champion of using public broadcasting's spectrum to deliver FEMA communications through our datacasting capability, and during his tenure, public television partnered with FEMA to provide the backbone infrastructure for the nation's newest alert and warning system that enable cell subscribers to receive geo-targeted text messages in the event of an emergency, reaching them in times of crises, anywhere they are.
"As America's public television stations enhance their service in public safety communications – most recently demonstrated during the hurricanes in Texas and Florida – Mr. Fugate will play a central role in connecting our stations and their datacasting capabilities with the public safety community throughout America. Along with education and civic leadership, public safety is a core mission of America's public television stations, and Craig Fugate will help us pursue this mission even more successfully and comprehensively.
"He follows in a distinguished tradition of at-large members of the APTS board of trustees, who most recently included Dr. Louis Sullivan, former Secretary of U.S. Department of Health and Human Services in the George H. W. Bush administration, and former Senator Bob Kerrey (D-NE). Mr. Fugate's expertise has been recognized by bipartisan leaders at the highest levels of government, and we're most grateful that he has agreed to dedicate his formidable talents to the work of public television."
"Public broadcasting stations have been quietly contributing to America's homeland security and public safety needs for decades," Fugate said, "and in recent years they have enhanced those efforts as technology has made greater service possible. I look forward to working with the APTS board and with the public television system to make the most of the public safety communications opportunities that lie ahead and to ensure that every capability to protect the American people from harm – very much including public television's public safety datacasting service -- is fully deployed."
W. Craig Fugate served as President Barack Obama's FEMA Administrator from May 2009 to January 2017. Previously, he served as Florida Governor Jeb Bush's Emergency Management Director from 2001-2009. Fugate led FEMA through multiple record-breaking disaster years and oversaw the Federal Government's response to major events such as the Joplin and Moore Tornadoes, Hurricane Sandy, Hurricane Matthew, and the 2016 Louisiana flooding. Fugate set a clear and compelling vision, mission, and priorities for FEMA and relentlessly drove the Agency to achieve better outcomes for survivors. FEMA's effectiveness in dealing with more than 500 Presidentially-declared major disasters and emergencies under Fugate's leadership restored the faith of the American people in the Federal Government's ability to respond to disasters. Prior to his tenure at FEMA, Fugate was widely praised for his management, under Governor Jeb Bush, of the devastating effects of the 2004 and 2005 Florida hurricane seasons (Charley, Frances, Ivan, Jeanne, Dennis, Katrina and Wilma).
During his tenure, Fugate focused not only on restoring FEMA's response capabilities but on promoting emergency management as a community and shared responsibility. Fugate instituted a permanent effort to build the nation's capacity to stabilize a catastrophic event within 72 hours. He drove completion of Presidential policy on national preparedness and implemented the National Preparedness System to build unity of effort to address the nation's most significant risks. On Fugate's watch, FEMA awarded more than $19 billion in preparedness grants, supported more than 700 drills and exercises in 47 states, and had more than 40 million participants take part in grassroots community preparedness drills.
Prior to his service in the Obama Administration, Fugate served as Florida's Emergency Management Director. As the State Coordinating Officer for 11 Presidentially-declared disasters, he managed more than $4 billion in Federal disaster assistance. In 2004, Fugate managed the largest Federal disaster response in Florida history as four major hurricanes - Charley, Frances, Ivan and Jeanne - impacted the state in quick succession. In 2005, Florida was again impacted by major disasters when three more hurricanes - Dennis, Katrina, and Wilma - made landfall in the state. The impact from Katrina was felt more strongly in the Gulf coast states to the west but Florida launched the largest mutual aid response in its history in support of those states. Under Fugate's stewardship, Florida's emergency management program became the first statewide program in the nation to receive full accreditation from the Emergency Management Accreditation Program.
In 2016, Fugate was the National Emergency Management Association (NEMA) Lacy E. Suiter Award honoree for lifetime achievements and contributions in the field of emergency management.
Fugate and his wife Sheree now reside in Gainesville, Florida.
In 2015, W. Craig Fugate addressed attendees at the APTS Public Media Summit where he discussed the then-potential public safety partnership between FEMA and public television. Watch Fugate's remarks here.
About APTS
America's Public Television Stations (APTS) is a nonprofit membership organization ensuring a strong and financially sound public television system and helping member stations provide essential public services in education, public safety and civic leadership to the American people. For more information, visit www.apts.org.
###