Meegan White
Project Director, Grant Center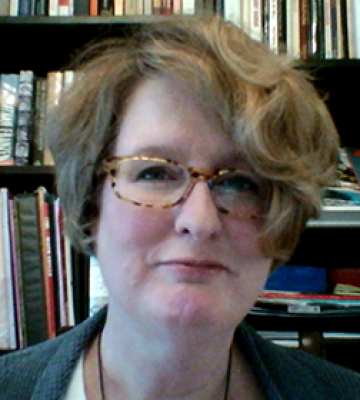 Meegan White is project director of the Grant Center, where, in partnership with Greater Public, she enjoys helping local stations connect with federal and foundation funding opportunities.
Meegan originally joined APTS in 2000 and worked in various capacities through 2006. As Director of Member Services at APTS, Meegan became an expert in non-traditional federal funding for public television stations, working to educate federal agencies about stations' local services in order to broaden eligibility for stations in a wider pool of federal grant programs and to educate the station community about these opportunities. At APTS, Meegan drafted education policy, and oversaw the redesign of the APTS website, the design and implementation of an integrated membership database, and the research team. In 2002, Meegan created the APTS Grant Center, which grew into a popular boutique service for public television stations.
After leaving the industry in 2006 to spend time with her first child, Meegan returned to public media as a consultant to APTS and to local stations. Her areas of expertise include federal grant strategy, grantwriting and project management. Meegan rejoined APTS in the Fall of 2009 to develop the new incarnation of the APTS Grant Center, now funded by CPB and available at no cost to all stations, including radio stations.
Originally from Montreal, Canada, Meegan holds a B.A. with first class honors in Philosophy from McGill University and an M.A. in Philosophy from Duke University.