Colleen McGowan Florio
Congressional Liaison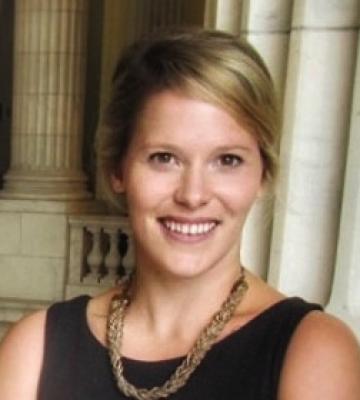 Colleen McGowan Florio joined APTS in July 2019 as a Congressional Liaison.
Prior to joining APTS, Colleen served as Legislative Director for Congressman Doug LaMalfa. Her responsibilities included developing and implementing a comprehensive legislative strategy, managing the legislative staff, and serving as the lead advisor to the Congressman in his roles on the Agriculture Committee, Transportation & Infrastructure Committee, and as Chairman of the Natural Resources Subcommittee on Indian, Insular, and Alaskan Native Affairs. Prior to being promoted to Legislative Director, Colleen was a Senior Legislative Assistant, handling a diverse portfolio of issues including appropriations, education, agriculture, and healthcare. Previously, Colleen worked for Congressman Wally Herger as a Staff Assistant.
Colleen graduated from Lafayette College with a B.A. in Government and Law, and English.