Cait Beroza
Advocacy & Social Media Manager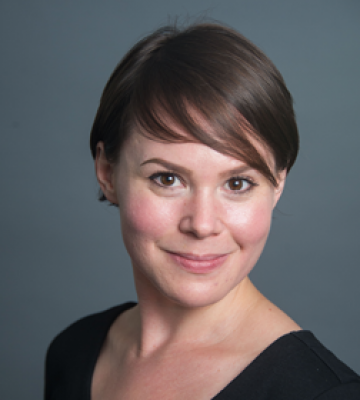 Cait Beroza joined APTS as a Government Relations Assistant in June 2011 and was promoted to Advocacy and Social Media Manager in October 2012.
Cait leads the organization's grassroots and grasstops advocacy and social media efforts.
In partnership with NPR, Cait co-manages Protect My Public Media grassroots campaign. Cait directs all aspects of the campaign with and for all local public television and radio stations, national partners and producers. She provides leadership in creating and distributing targeted advocacy messages to campaign partners and grassroots activists through many channels, including the Protect My Public Media website, email, social media, television and radio spots, as well as a host of on-the-ground resources. She also serves as a blogger for the campaign.
Cait also manages public television's grasstops organization, the Leadership Council. The Leadership Council is a 50 state network of civic leaders, board members, community strategic partners and station volunteers who act as ambassadors of public media between their station, community and federal lawmakers. Cait directs the Leadership Council's monthly conference calls and provides localized individual advocacy plans to help grasstops communicate the value of their stations and advance their relationships with legislators.
Prior to joining APTS, Cait consulted in Washington, D.C. for several Congressional campaigns, including Representatives Rush Holt (D-NJ), Steve Israel (D-NY), Louise Slaughter (D-NY) and Paul Tonko (D-NY). She began her career as a Finance Assistant for Steve Israel for Congress. Her responsibilities included Political Action Committee and individual targeting and fundraising, event planning, and the development and executive of online grassroots campaigns.
Cait holds a Bachelor of Arts in Government & Politics from the University of Maryland, College Park.