APTS-Endorsed Business Solutions provide your station with top-quality business services to save you time and add to your bottom line. The business providers below have been reviewed and vetted to make sure you have a quality relationship. High customer satisfaction and a proven track record of working successfully in similar partner programs are essential in receiving the APTS endorsement.
Each of these vendors is happy to perform a no-cost, no obligation review of your current services to assist your station in receiving quality services for a favorable cost. Please contact them to ensure your dollars are being wisely spent on these critical services. Select any of the business solutions provided below for more detailed information:
Energy Consulting: APPI Energy
Insurance Business: Walterry Insurance Brokers
Credit Card Processing: Chase Paymentech
---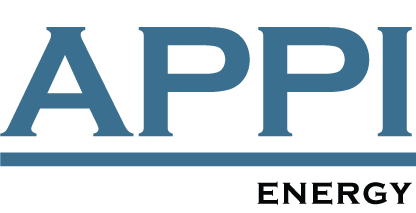 APTS has endorsed APPI Energy to provide data-driven procurement solutions that reduce and manage electricity and natural gas supply costs for members on an ongoing basis. Every day, APPI Energy identifies the wide range of energy supplier prices across the U.S., and utilizes that data to provide the lowest prices available among many vetted, competing suppliers. To take advantage of this membership benefit program, contact Carrie Shepard at APPI Energy at 667-330-1167.
---

Walterry Insurance Brokers is a full service insurance brokerage. Established in 1968, offices are located in Clinton, Maryland, a suburb of Washington DC.
In 1978, Walterry joined forces with the Corporation for Public Broadcasting and PBS to establish a broadcasters' libel insurance policy specifically for public broadcasting. Currently, Walterry insures over 400 public television and radio stations under this policy.
Continuing its support for public broadcasting, Walterry designed and wrote one of the first true occurrence policies for Film and Television producers allowing public television stations to obtain policies for their productions distributed to others.
Walterry is recognized as one of the largest agencies writing Newspapers, Broadcasters, Film and TV Producers. Acting as a program manager for the Chubb Group of Insurance Companies, Walterry underwrites and issues the Chubb media insurance policy, using state of the art computer systems. The contact for this program is Steve Thomas. For more information click here (www.walterry.com) or to email Steve, click here.
In the capacity of an independent broker, Walterry has the ability to shop your Property and Casualty coverage with our various carriers, regardless of where your station is located. While representing your operations and you to our carriers, we will determine which product is best for your situation. The contact for this program is Bill Coady. For more information, click here (www.walterry.com) or to email Bill, click here.
Click here to learn how your station should be mitigating media and operating risks.
Contact the Walterry insurance team for media and business insurance solutions at 800-638-8791 or bcoady@walterry.com.
---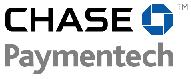 Lower processing costs and save on transactional fees by using Chase Paymentech to process all your credit and debit card transactions. Your pricing package includes low discount rates on Visa®, MasterCard® and Discover®. No monthly minimums. No set-up, application, or enrollment fees. Chase Paymentech provides:
Low, exclusively-negotiated pricing.
Flexible, month-to-month contracts.
Simple, free online reporting tools.
Quick, easy enrollment process.
Award winning, round-the-clock customer service.
To obtain your free cost analysis, contact the Chase Paymentech team at 214-849-3508 or tony.carcasole@chasepaymentech.com.

Cost analysis will be based on a calculation of the overall cost for comparable services, as determined by your processing statements, and excludes any one time fees.