Vickie Lawson
President & CEO, East Tennessee PBS, Knoxville, Tennessee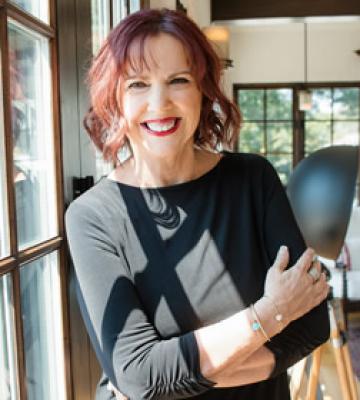 Vickie Lawson is the President and CEO of East Tennessee PBS. Located in Knoxville, Tennessee, East Tennessee PBS is a nonprofit, viewer-supported television station providing lifelong learning opportunities to more than 2 million viewers in East Tennessee, Southern Kentucky, Southeast Virginia and Western North Carolina. East Tennessee PBS prides itself on being an active member of its community and providing a wide array of locally produced educational, wellness and cultural programming, in addition to the award-winning national programs from PBS.

Having joined East Tennessee PBS in 1996, Lawson has held numerous positions. Her hands-on understanding of the educational responsibilities of media, developing successful membership programs and strong leadership brought East Tennessee PBS from a financially struggling station to a solid fiscally responsible station, without compromising its mission: to serve the needs of East Tennessee as a community partner affecting positive change by educating, entertaining and challenging minds.

Lawson's commitment to nonprofit, education and community service extends beyond her role at East Tennessee PBS. She is Chairman of the NETA Executive Committee for 2020 and member of APTS Board of Trustees, as well as serving on multiple area boards and associations, including serving as the Chairman of the Tennessee Public Television Council (TPTC), President of the Board of Directors for Sundown Resort in Townsend, TN, Treasurer of Piney Grove Baptist Church, James White Fort Board Member and service on multiple senior centers' boards and organizations. She also serves on several Veteran association boards and sponsors a veteran appreciation dinner every year to honor veterans of all wars and services. Additionally, Lawson is the host of Tennessee Life on East Tennessee PBS, a show featuring the people who proudly call Tennessee home.

Lawson is working with several organizations to establish an educational corridor in the inner city for students local to the area and through programs for broadcast. East Tennessee PBS is utilizing the services of community college by providing classes in broadcast training and use of students in internships for college credit.