Sherrese M. Smith
At-Large Trustee, Washington, D.C.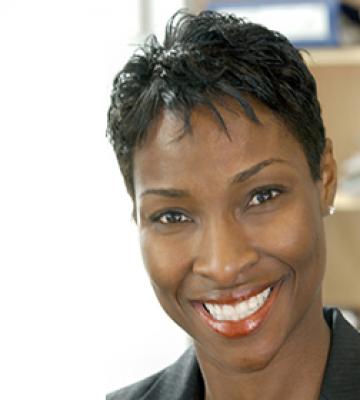 Sherrese Smith is a partner in the Telecommunications, Media, and Technology (TMT) and Privacy and Cybersecurity practices at Paul Hastings and is based in the firm's Washington, D.C., office. She is a highly regarded lawyer with significant private sector and high-level government experience in media, communications, internet, digital technology and e-commerce issues as well as privacy, security and data security issues.
Prior to joining Paul Hastings, Smith served as Chief Counsel for Chairman Julius Genachowski at the Federal Communications Commission FCC). In this position, she managed the overall policy agenda for the agency and developed the FCC's positions and key messages for all media, telecommunications, and mobile policy issues and specialized in the areas of media, internet, video, broadcast, cable, broadband, IP, mobile and wireless spectrum issues, telemarketing issues, and data privacy and security. Her work involved extensive interaction with external stakeholders, including wireless, media, cable and telecommunications companies, industry groups and trade associations, federal and state agencies, and Congress.
Prior to joining the FCC in 2009, Smith was Vice President and General Counsel of Washington Post Digital. In this role, she was in charge of all legal
and policy matters for this leading digital media and technology company which managed The Washington Post Company's flagship website, washingtonpost.com, as well as Slate.com, ForeignPolicy.com, TheRoot.com, TheBigMoney.com and Loudounextra.com. As General Counsel, she oversaw and managed a full range of matters, including various media and internet issues, content protection and privacy/data issues as well as technology, licensing, and commercial transactions. Further, she represented the Company on all regulatory and government affairs issues, including federal and state cases, consumer class actions and state attorney general administrative actions. She also supported the corporate and business development teams in strategic transactions including acquisitions, divestitures and joint ventures.
In addition, Smith currently provides up-front guidance on establishing compliance programs that reflect privacy policy and industry best practices. She has counseled companies on data governance issues, including use of customer and advertising data. She has advised industry associations on emerging privacy issues and measures to address cybersecurity vulnerabilities and has also advised and written on privacy best practices and evolving standards in the rapidly growing area of mobile privacy. She counsels frequently on compliance with the European Union Data Protection Directive and privacy issues in a variety of foreign jurisdictions.
Smith is currently an Adjunct Professor at The George Washington University.