Tammye F. Heatley
Manager, Human Resources and Legal Services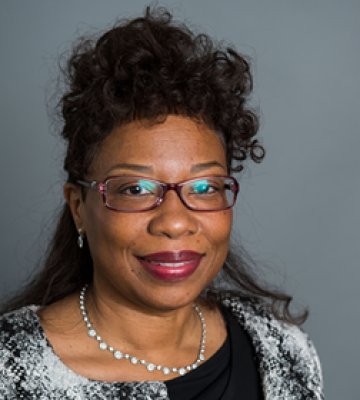 Tammye F. Heatley joined APTS in April 2000. She manages the interviewing and hiring practices along with the recruitment, selection and training of interns year-round. Tammye conducts oral and written communications with member stations and related public broadcasting organizations, congressional and federal offices, and the public. She composes written content for the legal issues and employment sections of the company website, and designs the ballot layout and nominating content for annual elections of the APTS Board of Trustees.
Prior to joining APTS, Tammye spent several years in the legal environment providing editorial and research support for attorneys specializing in litigation and employment law. She previously worked at the Corporation for Public Broadcasting as the coordinator for the training grants round and contract awards for minorities and women in public television and radio. Tammye also served as adjunct faculty for Potomac University, where she facilitated online credit courses in human resources and the art of career planning for associate and bachelor degree programs.
Tammye received her B.S. in Business Administration and dual master's degrees in Education and Human Resource Management from Strayer University.