Russell Peotter
Senior Advisor, WGBH and WGBY, Massachusetts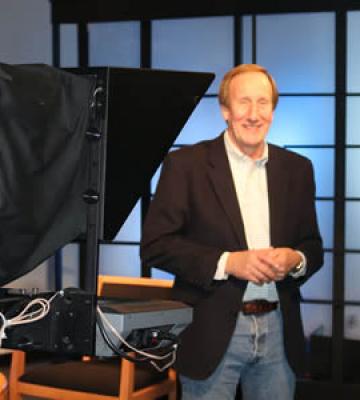 Russell J. Peotter retired from a 42-year career in public media in January 2017. He served as Vice President of the WGBH Educational Foundation and General Manager for WGBY, Springfield; Public Television for Western New England since 2001. Previously, he was Vice President for Marketing and Development at Maine Public Broadcasting where he had overall responsibility for fund-raising and promotion for public TV and Radio. At Maine Public Broadcasting, he also served as Production and Promotion manager for almost fifteen years, during which he received a New England Emmy and the ELMO AWARD from Sesame Workshop. He was named PBS Communications Professional of the Year in 1999 and PBS Development Professional of the Year in 2003.
He is a Corporator or on the Board of many regional organizations including: PeoplesBank, Double Edge Theatre, Enchanted Circle Theatre, The Springfield Central Cultural District, The Hilltown Land Trust, OneHampshire, American Public Television, America's Public Television Stations, The Trustees MassCreative, the Pioneer Valley Planning Commission Plan for Progress and Leadership Pioneer Valley. He is a councilor for HCG and town moderator.
Rus resides in Chesterfield, Massachusetts with his wife Jennifer, his son Alden, a Vizsla, three horses, around 40 chickens, 11 goats and a 76-year-old tractor. His interests include agriculture, food, wine, music and the outdoors. He is a registered Maine Guide.