Ronnie Agnew (Chair)
Executive Director, Mississippi Public Broadcasting, Jackson, Mississippi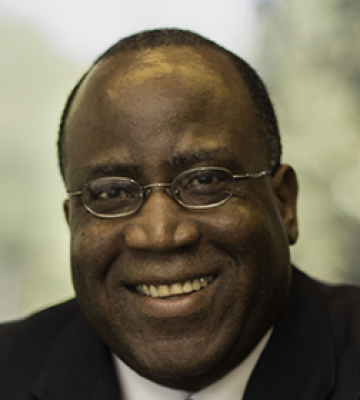 Ronnie Agnew joined Mississippi Public Broadcasting (MPB) in August 2011 as the agency's executive director after a career in the newspaper industry spanning nearly three decades. At MPB, a state licensee, Agnew has oversight of radio and television programming and the agency's legislative, education and digital initiatives.
During his time at MPB, Agnew has successfully overseen the launch of new shows that further the agency's mission of delivering strong content across all platforms, focusing on issues affecting Mississippi, with an emphasis on early childhood education, dropout prevention and healthcare. Before joining MPB, Agnew served as executive editor of The Clarion-Ledger, the state's largest newspaper. Under his leadership, The Clarion-Ledger won dozens of awards for investigative reporting and was among the Gannett Co. Inc.'s most decorated newspapers nationally for coverage of civil rights issues.
From his long stint in newspapers, Agnew has brought a sense of urgency to MPB that has led to strong legislative support and an aggressive schedule of new initiatives, including more than 20 hours of local radio programming each week, several new television productions and an expanded news department. MPB's education department has broadened its reach as well, implementing Ready To Learn, American Graduate and Between the Lions curricula into school districts throughout Mississippi.
Agnew is also active in national journalism circles. He has judged the Pulitzer Prize four times, and is a former diversity chairman for the American Society of News Editors. Agnew also served six years on the board of directors of the Associated Press Media Editors and was recently appointed to a broadcasting seat on the board. He is the recipient of four President's Rings, which recognized outstanding performance among Gannett executive editors. He is the recipient of the Silver Em Award, one of the highest recognitions for journalism excellence awarded by the University of Mississippi. He is also in Ole Miss's Alumni Hall of Fame, and holds bachelor's degrees in Radio/TV and English from the university. He also is a member of the University of Southern Mississippi's Journalism Hall of Fame for service to his community.
Agnew has been elected to leadership positions on several national public broadcasting boards. In addition to serving on the national PBS Board of Directors, Agnew serves on the board of America's Public Television Stations, American Public Television and the executive committee of the National Educational Telecommunications Association, and is a member of the Organization of State Broadcasting Executives.
Agnew is passionate about helping student journalists and those interested in media careers. He served as an adjunct communications professor at Belhaven University in Jackson. He is advisory board chairman for the journalism program at Jackson State University. He is also on the journalism advisory boards for the University of Southern Mississippi and the Meek School of Journalism at Ole Miss. In addition to his commitment to journalism, Agnew serves on many community boards, including being the immediate past chairman of the Mississippi Council on Economic Education. He was named by blackmississippi.com as one of the most influential African Americans in Mississippi. He is marred to Melodie Billups Agnew.