Rebecca Magura
President & CEO, WCTE Upper Cumberland PBS, Cookeville, Tennessee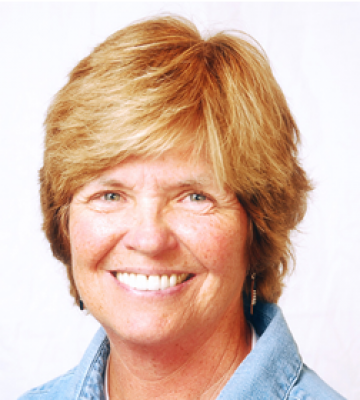 With 35 years of experience in production, educational outreach and management at public television station WCTE, Becky Magura brings to any project a level of enthusiasm and commitment necessary for success. She resides in Cookeville, TN, and serves on numerous regional & national boards. She received 2014 Cumberland Business Journal's Ovation Award for Community Service.
Magura holds BS and MA degrees in Education from Tennessee Technological University in Cookeville, with an emphasis in Communications. She has years of experience in television production as an on-air host, producer and videographer. In 2006, Magura became WCTE's fourth General Manager and has led the station team through digital transition in transmission and production as well as securing a second WCTE satellite studio.
Magura is currently serving on America's Public Television Stations Board of Trustees, the PBS Board of Directors and the CPB Community Service Grant Review Committee. She is a Past Chair of the National Educational Telecommunications Association's Executive Board.
Magura was the recipient of the Tennessee Commission on Children and Youth's Media Award for the work she produced entitled, Robbin Esther's Secret Box. In addition, this series on child sexual abuse won the NETA Best Instructional Series in 2002 and was nominated for a regional Emmy. It was nationally distributed through NETA and GPN.
Magura supervised and project directed WCTE's first international productions Change of Heart: Ryan Dalton and the Street Children of Cape Town and Tree Safari: A Sculptural Journey, in association with independent producer, Todd Jarrell. Tree Safari: The Koa Connection, shot on location in Hawaii, is the latest documentary with Todd Jarrell. Both of these award winning shows are in national distribution.
Magura has also served as the station liaison for Todd Jarrell's documentary CRANK: Darkness on the Edge of Town, which was funded in part by the Corporation for Public Broadcasting through the Independent Television Service (ITVS) LiNCS grant. CRANK: Darkness on the Edge of Town is distributed for national broadcast through American Public Television and the recipient of 10 national awards, including a regional Emmy. Jarrell's work Tuba U: Brasso Profundo received WCTE's first PBS primetime feed and two other documentaries by Jarrell are in line for national distribution. Magura also served as the project director for an NSF/PBS pilot project to produce for the PBS Digital Learning Library in association with producer Todd Jarrell and TTU NSF Grantees Dr. Barry Stein and Dr. Ada Haynes. This work, Critically Thinking Critical, received a 2011 NETA award.
Magura serves as station liaison for Todd Jarrell and Todd Mayo's Bluegrass Underground, an HD music series currently in its fifth season in distribution through PBS and taped on location in Tennessee's Cumberland Caverns and winner of numerous regional Emmy's as well as for Jack Stoddart's independently produced award winning series, Jammin at Hippie Jack's, airing nationally through NETA.
A successful grant writer, Magura has received funding for projects from the Corporation for Public Broadcasting, the U.S. Department of Commerce, the Tennessee Arts Commission, The Tennessee Department of Forestry, Independent Television Service, U.S. Department of Agriculture as well as other local and regional entities.