Kliff Kuehl
President and Chief Executive Officer, KCPT, Kansas City, Missouri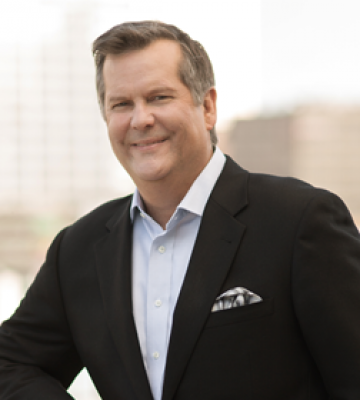 Kliff Kuehl is president and chief executive officer of KCPT in Kansas City, MO. He joined KCPT in April 2009.
Kliff Kuehl graduated with honors from the University of Texas. He worked as a film and video producer then becoming a production supervisor and operations manager before becoming president and chief executive officer of KWBU-TV and KWBU-FM, then the public broadcasting stations for central Texas.
From December 2004 through March 2009, Kuehl served as the president and CEO of KNPB-TV, public television for northern Nevada. In that time, he helped the KNPB team wrap up a $6.25 million capital campaign, assisted in tripling the number of major donors, and helped to secure a $1 million in-kind donation.
Kuehl joined KCPT in April 2009. His vision for the station is to transform public media into a better and more sustainable service. In an era of declining local coverage by newspapers and commercial television, he wants KCPT to bridge the gap by growing its local content services. The Hale Center for Journalism at KCPT opened November 2013 and is a multimedia center for journalism that distributes local content through a variety of "channels," including public television, public radio, the internet and social media. Its goal is to cover the issues and stories of the Kansas City region in a comprehensive, in-depth and innovative way. The Hale Center was an effort between Kuehl and the PBS Foundation to secure $3M for local news content creation, and $1M for the PBS Foundation.
In December 2013 the University of Central Missouri transferred ownership of KTBG 90.9 FM (The Bridge) to KCPT. Kuehl's vision for radio is to connect listeners to the local arts scene to inspire them to become more involved in the community, and to serve as a platform for local musicians.
Kuehl stays engaged on the national level with his membership on several boards – Greater Public, APTS, Major Market Group, PMBA and NETA.