Kathy Rae
Lay Delegate, KPBS, San Diego, California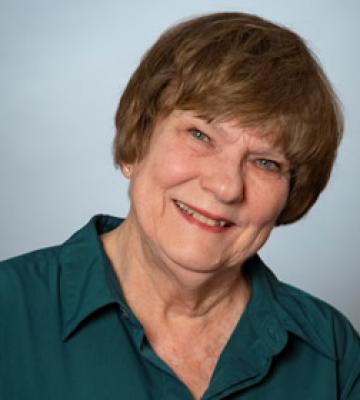 Kathy Rae currently lives in San Diego, California, since retiring four years ago after 28 years in public broadcasting. Shortly after moving west, she volunteered her services to KPBS and has served as a KPBS representative on APTS's Leadership Council for the last three years and a member of the station's Producers Club. She has accompanied the station's GM to Washington, D.C. to lobby San Diego's Congressional delegation and has provided guidance to the station regarding the FCC spectrum auction. As a resident of the "North County," Rae is involved with several community organizations, including Hand to Hand, a fund of the Coastal Community Foundation. Hand to Hand is a philanthropic group of women that seek to make an impact on the lives of women and girls in San Diego County by directing resources to programs that empower change and self-sufficiency. She currently serves as the Chair of Hand to Hand's Grants making Committee.
Rae is the former Director of Government Affairs for Thirteen/WNET New York. In that capacity, she served as the liaison with elected officials at the city, State and federal government levels on a range of issues of concern to public broadcasting, including funding support, educational and cultural initiatives, and telecommunications issues. She drafted the proposal submitted to the State of New Jersey at the State's request that enabled New Jersey's public television services to continue under the aegis of WNET and its new subsidiary, NJTV. The contract for services negotiated at that time was recently renewed for another 5 year term. Rae is the recipient of the APTS Grassroots Advocacy Award in 2000 and its National Advocacy Award in 2012.
Prior to assuming responsibility for WNET's Government Affairs in 1997, Rae served as WNET's Director of Educational Technology. In that capacity she helped develop a number of new initiatives including WNET's Kravis Educational Multimedia Center that was launched in 1992. From 1984 to 1991, she served as WNET's Director of New Jersey Operations and was instrumental in the development of several major prime time programs including William J. Brennan, Justice for All, a recipient of the American Bar Association's Silver Gavel Award, and Great Performances' productions of "Show Boat" and "The Colored Museum," both shot in performance at New Jersey arts theatres.
Prior to joining WNET, Rae's professional career in government and public policy included a stint as Washington Chief of Staff to a former New Jersey Member of Congress. An honors graduate of Miami University (Ohio), she also did postgraduate work at George Washington University in education and urban planning.