Jeffrey Gilbert
Lay Delegate, New Hampshire Public Television, Durham, New Hampshire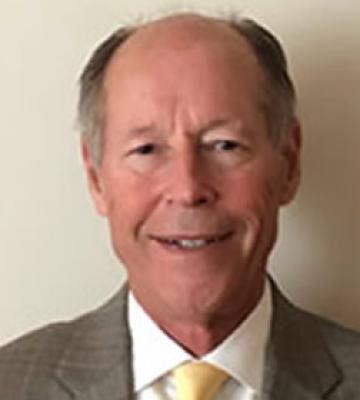 Gilbert is a broadly experienced businessman who graduated from Dartmouth College and the University of Pennsylvania Law School. He practiced law for 14 years, primarily as a business lawyer, and thereafter spent a number of years as an investment banker. As an investment banker, Gilbert was responsible for the negotiation and placement of financing packages with major firms, as well as the consummation of a number of mergers and acquisitions.
For approximately 10 years, Gilbert was the chief executive officer of several retail businesses, the largest of which had over 80 locations in regional malls in 14 states. Currently, he is one of the two principals of W.J.P. Development, LLC that owns and manages five community shopping centers in New Hampshire and Vermont, and one office building in Portsmouth New Hampshire.
Since 2000, Gilbert has been active in politics, serving as a State Representative until 2005. From 2002 to 2004, he was Vice Chairman of the Ways & Means Committee of the New Hampshire House of Representatives, Chairman of the State Revenue Estimating Panel, Chairman of the Joint House and Senate Economic Development Study Committee, and a member of the joint House and Senate Higher Education Oversight Committee. Gilbert presently serves the State as Treasurer of the Port Advisory Council and as Chairman of the State Park System Advisory Council.
Gilbert is involved in a number of community and nonprofit pursuits, and has been active in his church as a member of the vestry and the finance committee. He is an Eagle Scout and a 2004 graduate of Leadership New Hampshire.
Currently, Gilbert is President of the Board of Trustees of The Housing Partnership, a local organization providing affordable and workforce housing in the seacoast region, and is Chairman of the Board of Trustees of New Hampshire Public Television. As a result of his work with public media, Gilbert also serves on the National Board of Trustees of American's Public Television Stations.
After having served 11 years as a Trustee, including five years as Chairman, Gilbert has rejoined the Board of Trustees of Strawbery Banke outdoor history Museum. Recently, Gilbert has also rejoined the Board of Trustees of the New Hampshire Preservation Alliance and he has become a Trustee of the Portsmouth Symphony Orchestra.
Gilbert has three grown children and resides with his wife in Rye, New Hampshire and Wilson, Wyoming.