Jefferi K. Lee
At-Large Trustee, Washington, D.C.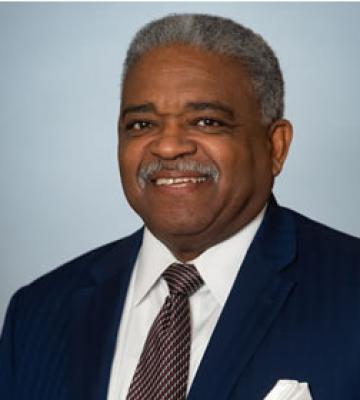 Jefferi K. Lee most recently served as the General Manager of WHUT-TV on the campus of Howard University in Washington, D.C.
Lee was President/CEO of the Bio-Defense Research Group, Inc., a biotech company located in Columbia, MD that developed a new product invented at the Johns Hopkins University Applied Physics Laboratory, which protects occupants of buildings by neutralizing biological warfare agents passing through the building's air distribution system.
Previously, Lee was the President of Black Entertainment Networks and Executive Vice President of BET Holdings, Inc. a cable programmer specifically targeting the African American community. He played an integral role on the team that took BET Holdings, Inc. public, which established the organization as the first black-owned company traded on the NYSE. Lee was responsible for the launching of several affiliated networks, i.e. BET International, MSBET, BET Radio and BET on Jazz.
Lee has been recognized for his outstanding work in the cable and television industries by the National Association of Black Journalists, the National Association of Minorities in Cable (NAMIC) and the National Association of Broadcasters. He is a former member of the National Association of Television Program Executives (NATPE) and has served on several boards including the National Academy of Cable Programming, and the Board of Directors for the Big Brothers of the National Capital Area. Lee is a member of the FCC Federal Advisory Board on Diversity. He is an Elder in the Olive Branch Community Church and serves as the Co-Founder of The Brandon Carrington Lee Foundation.