Edward Kaplan
Chair, Maryland Public Broadcasting Commission, Owings Mills, Maryland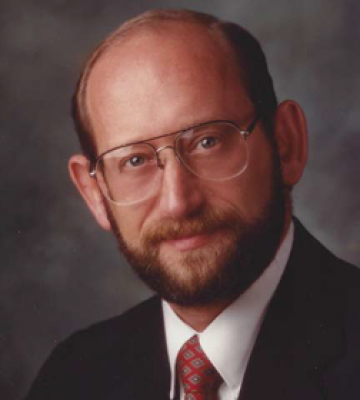 In late 2007, Maryland Governor Martin O'Malley named Potomac, Maryland, resident Edward H. Kaplan chair of the Maryland Public Broadcasting Commission (MPBC), the governing body of Maryland Public Television (MPT). MPT, a noncommercial broadcasting operation headquartered in Owings Mills, Maryland, is a state licensee member of PBS.
First named to the commission in 1996 by then-Governor Parris N. Glendening, Mr. Kaplan is a real estate developer and entrepreneur in the areas of technology, product development, food service and finance.
Mr. Kaplan earned a bachelor's degree in economics from the University of Pennsylvania's Wharton School of Finance and Commerce. After graduation, he began his career in the construction field, which later evolved into real estate development and investments in related fields.
In 1983, Mr. Kaplan was a founding stockholder and director of Palmer National Bank in Washington, D.C., and a director of its successor, George Mason Bankshares, holding that post until 1998 when George Mason merged into United Bankshares. He has served on the board of directors of United Bank of Virginia since 1998.
Mr. Kaplan was a founding stockholder and director of Silver Diner Development, Inc. in 1987 and has been a director of its successor, Silver Diner, Inc., since 1996.
A leader in local philanthropic activities in the Washington, D.C. area, Mr. Kaplan has served as president of the United Jewish Endowment Fund and the Jewish Federation of Greater Washington, as well as of the Jewish Community Center of Greater Washington. His support of organizations and institutions in the Washington area includes the National Children's Medical Center, the National Gallery of Art, the Capitol Area Food Bank and the Washington Hospital Center Foundation. He serves on the DC Regional Board of the Boys and Girls Clubs of Greater Washington.
Mr. Kaplan has also served on national and international boards, and was Chairman of the Jewish Community Centers Association of North America.