David Steward II
Immediate Past Board Chair, Nine Network of Public Media, St. Louis, Missouri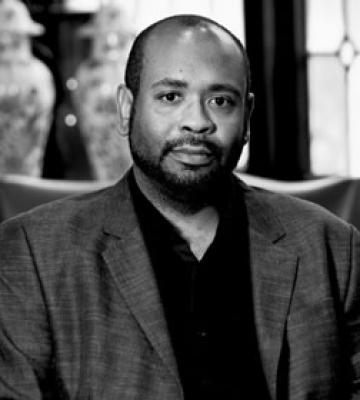 David Steward II founded The Lion Forge, LLC, a St. Louis-based, transmedia studio in his hometown.

Beginning with a digital-first publishing model in 2011, and a vision to create "comics for everyone," Steward charted a course for Lion Forge to bring together the most talented, diverse group of writers and artists to offer authentic voices to fans looking for stories and characters representing all ages, races and gender while still experiencing high quality, cinematic comics and animation. The company strives to develop content and character franchises within the comic book, television, film and interactive gaming industries that will appeal to fans across a wide demographic.

Before starting Lion Forge, Steward founded and operated Photographx.com, a multimedia company providing photography, filmmaking, animation and design to its clients. He also worked as a film producer for a Christian media company based in Los Angeles, and later formed and managed The Chi Rho Group, a "traditional" private equity organization focused on making acquisitions in consumer-packaged goods, technology, and media & entertainment.

Lion Forge also partners with nonprofit organizations, such as the St. Louis Arc, to enhance their mission through comics and animation. In addition, Steward served as an executive board member for the local chapter of the Habitat for Humanity. He is a current board member of the International Photography Hall of Fame and Museum, as well as Immediate Past Board Chair of the board of Nine Network of Public Media in St. Louis.

Steward graduated Magna Cum Laude from American University in 1998 with a B.S.B.A. in International Marketing.