Bert Schmidt (Chair)
President and Chief Executive Officer, WHRO, Norfolk, Virginia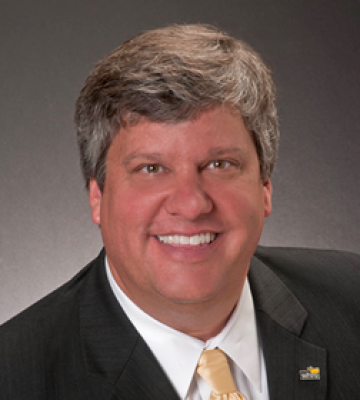 Bert Schmidt is President and Chief Executive Officer of WHRO in Norfolk, VA. Under Schmidt's leadership, WHRO has continued to be recognized as a leader in the field of educational telecommunications. The station has been the recipient of several national grants from the Corporation for Public Broadcasting, and is currently one of a handful of public media affiliates working under the American Graduate umbrella, an initiative focusing on the national dropout crisis.
Schmidt is passionate about the dual roles public media plays: in education and in broadcasting. He began his career in public media as Executive Vice President and Chief Financial Officer of WCNY in his hometown of Syracuse, New York. Schmidt served as President and General Manager of WVPT in Harrisonburg, Virginia for five years before being tapped to join WHRO as its President and Chief Executive Officer in May 2007.
Schmidt has been instrumental in the development of education content, particularly in the online platform, as well as a vibrant digital distribution for educational content that is now available to every student in the Commonwealth of Virginia. Throughout his career, he's been a strong proponent of local programming that serves the community. Schmidt developed and served as Executive Producer of 11 local television productions during his tenure at WVPT, and three local television programs and one local radio program at WHRO.