Allan Pizzato
President & General Manager, WYES, New Orleans, Louisiana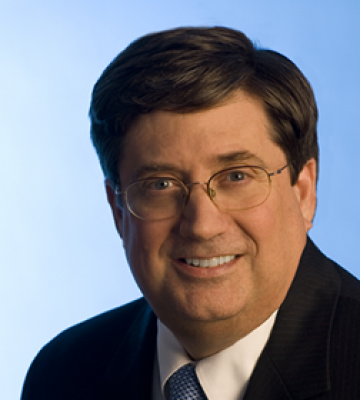 Allan Pizzato is the President and CEO of WYES-TV, New Orleans, Louisiana, having started in this position on January 1, 2013. WYES-TV provides PBS programming to the greater New Orleans and Louisiana Gulf Coast Region with an emphasis on locally produced documentaries, public affairs and, of course, wonderful New Orleans style cooking programs.
Prior to moving to New Orleans, Pizzato was the Executive Director of Alabama Public Television (APT) and President of the Alabama Educational Television Foundation Authority (AETFA), a position he held from August of 2000 to June of 2012. APT is a public educational television facility headquartered in Birmingham, Alabama with nine stations located across the state.
Prior to that time, Pizzato was the General Manager of WSRE-TV, Director of The Kugelman Center for Telecommunications, and the Executive Director of the WSRE-TV Foundation, Inc. in Pensacola, Florida. Pizzato's public broadcasting career of over 40 years began at Southern Illinois University where he was the Station Manager of WSIU-TV.
Pizzato has served as co-chairman of the Organization of State Broadcast Executives (OSBE), Chairman of the Southern Educational Communications Association and the Florida Public Broadcasting Service, Inc. He is currently on the Board of America's Public Television Stations (APTS). Pizzato has also served on many advisory committees including the Corporation for Public Broadcasting's Community Service Grant Review Committee, the Digital Distribution Fund Advisory Committee, the Alabama Governor's Access Distance Learning Advisory Task Force and the Florida Commissioner of Education's Advisory Committee on Florida Remote Learning Services.
In 2011, Pizzato received the Birmingham Business Journal's Nonprofit CEO of the Year Award and is a member of the Leadership Alabama Class of 2008.
Pizzato received his B.S. degree in broadcasting and M.A. degree in instructional media design from Indiana State University. He is married to Sharon Marie (Denu) from DuBois, Indiana, and they have two children, Michael Pizzato residing in San Francisco and Anne Pizzato Brachman residing in Washington, D.C.